As part of public consultation on the draft East Devon Local Plan, residents contributed a proposal to connect Pinhoe to the regional valley park, using new access across a site identified in the Local Plan:
Pinhoe Village formally proposed a traffic-free travel route connecting the communities of Pinhoe, Monkerton and Tithebarn to Pin Brook Country Park and the Clyst Valley Regional Park providing safe travel all the way to the sea at Exmouth
---
HISTORICAL LANDSCAPE
Pinhoe, Monkerton and Tithebarn are connected by deep time history, from pre-historic enclosures at Redhayes to Saxon battles with the Danes (1001-3 CE) when the wetland marshes supplied withies for arrows from the manorial grange of Monkerton priory. The Northern Hills reach into the ancient woodland of Stoke Woods, once the strategic location of a Roman fort and signal station.
This vantage point at the top of the village with its long view over the Exe Estuary, was also the location of Pinhoe's fire beacon, part of the national network of Armada Beacons helping to protect England's coastline. Just below Beacon Field, Pinhoe's village church was founded in the first century although the present C of E parish church of St Michael and All Angels was largely constructed in the late 14th-15th century; it is the last remaining public building from this historical timeline.
LOCAL INTEREST + MAPS
Pinhoe Village history group gathered and shared local maps for several years, building on longstanding local interest. National Lottery funding supported a series of Parish Mapping workshops and events from 2019-22. (Mapping, buildings and events are documented on the Village website here)
In summer 2022, a creative team from Thelma Hulbert Gallery organised a series of events to build on this work and connect Pinhoe to the woodland parks and country estates in neighbouring East Devon. Routes for Roots hosted talks from history and plant experts to share the family histories of important local estates at Poltimore and Killerton, tracking the influence of pioneering plant-hunters on trees in Pinhoe's gardens.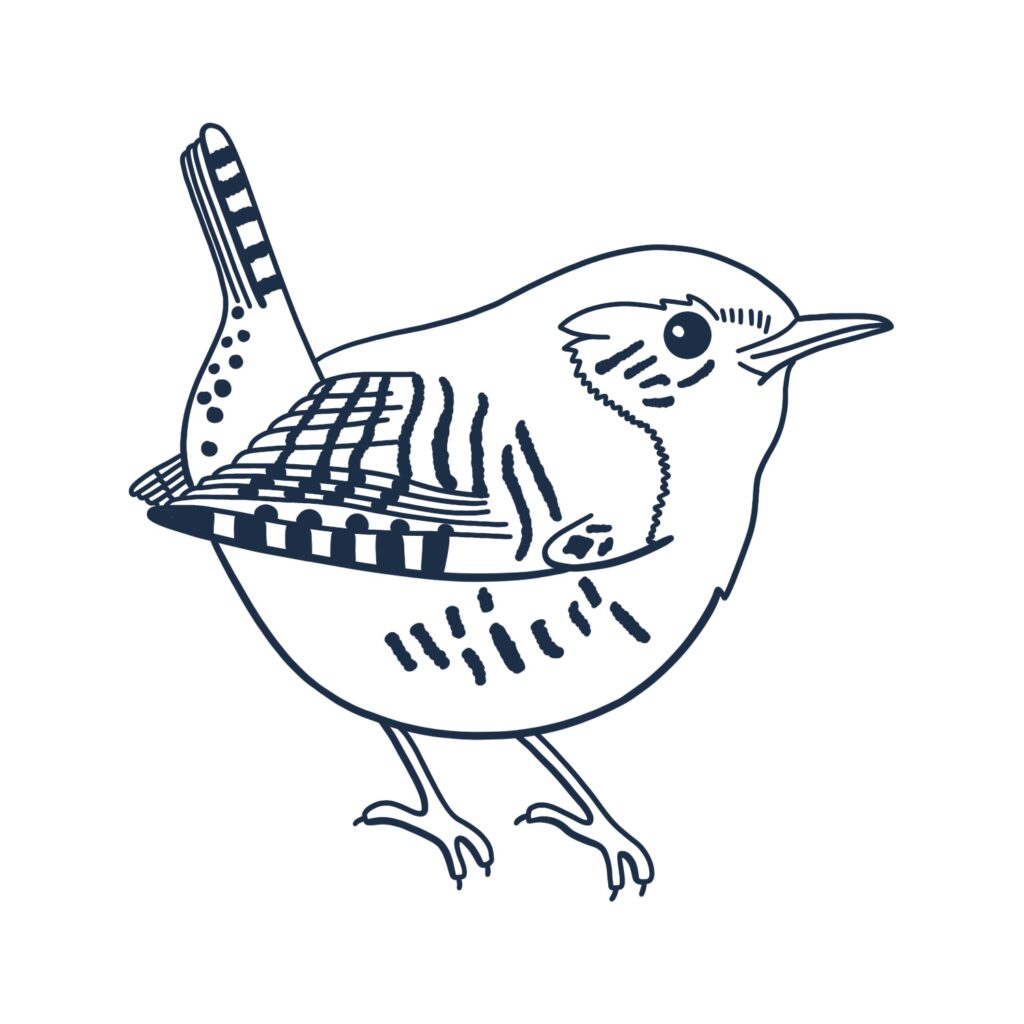 ---
When the East Devon Local Plan went out for consultation, residents in Pinhoe were keen to find out how it would impact Pinhoe; an Exeter and East Devon Growth Point corridor connects the two areas at a strategic planning level and housing estates have been developed on bordering fields.
With sustained commercial growth between Pinhoe, Exeter Airport and the new town of Cranbrook, cycle routes have been connected to Exeter's well-used network and the Clyst Valley Park is working with Devon County Council to develop a new trail connecting right across East Devon to the sea at Exmouth.
How could Pinhoe be connected to this car-free trail?
Several ideas came together at the same time:
Pinhoe's community field along Langaton Lane was gifted to the community in the early 1980s when the 1st Pinhoe Scouts' Hut was moved to enable housing development in Monkerton. This small meadow is held in trust by the Pinhoe Community Association who have been unable to find a use for it. With the adjacent field up for development, how could the biodiversity of this floodplain be protected?
A local resident noticed a path on his historical maps, leading from Langaton Lane into the area being landscaped as a new country park behind the housing estate. This area was well used and much appreciated by locals during lockdowns. Could there be a permanent safe walking route here?
With the district Scout facility closing at Caddihoe nr Killerton, the 1st Pinhoe Scout group is using its outdoor space for more scouting groups every season. They are looking for off-road walking routes which could be extended for D of E walks and would like to offer safe walks for the Blind Association members who use their hut. Could we help?
JOINING THE DOTS!
Within a couple of weeks, conversations with Scout leaders led to discussions about how to extend walking routes from their Scout Hut: at the top of the village through the Northern Hills (with potential to connect to the Two Counties Way all the way to Somerset) as well as looking for an off-road link to the Clyst Valley Park (which could extend to the Exe Estuary along the Clyst Valley Trail).
Pinhoe's Community Builder had organised a Stakeholders Meeting of local groups and councillors, so we suggested Scout representatives present their walking ideas alongside their request to access the community field for wildlife projects.
By now, members of the Pinhoe Village social media group shared their memories of walking the lanes, horse riders presented their request for connections between local equestrian yards across Pinhoe and Broadclyst Parish, and a range of new maps were found tracking the pathway from Langaton Lane across Ash Piggery to the sewage works in the marshland.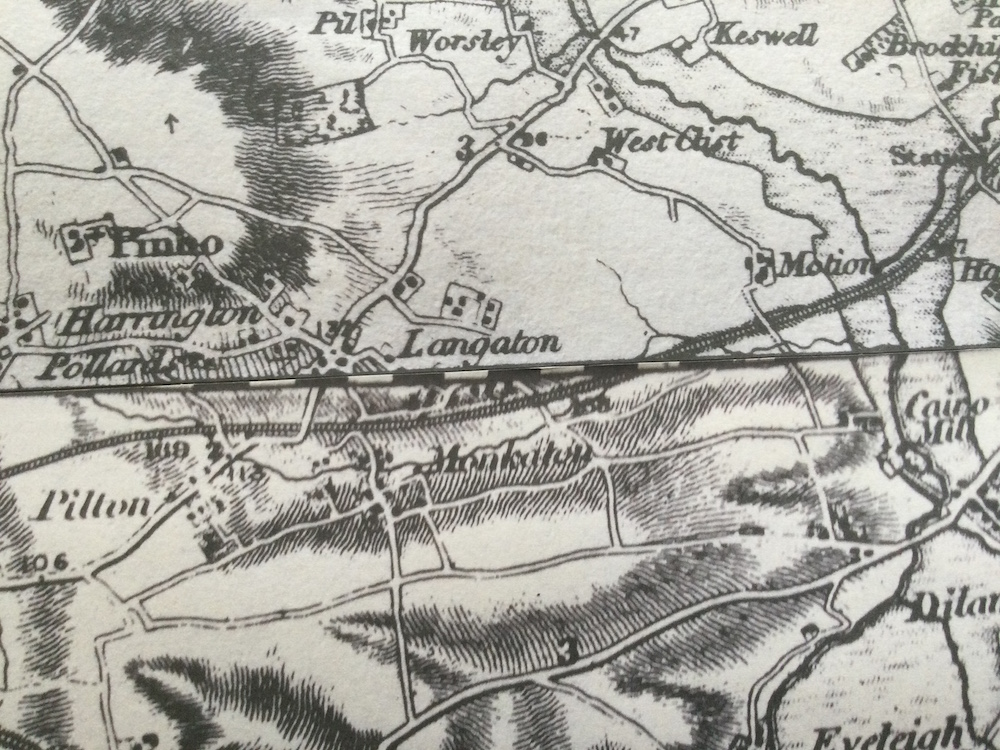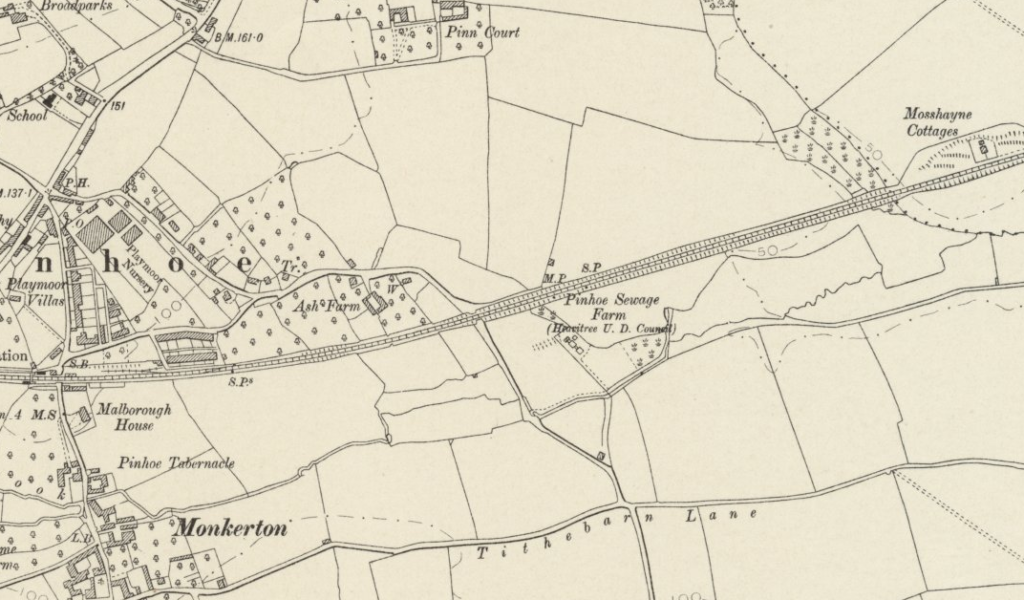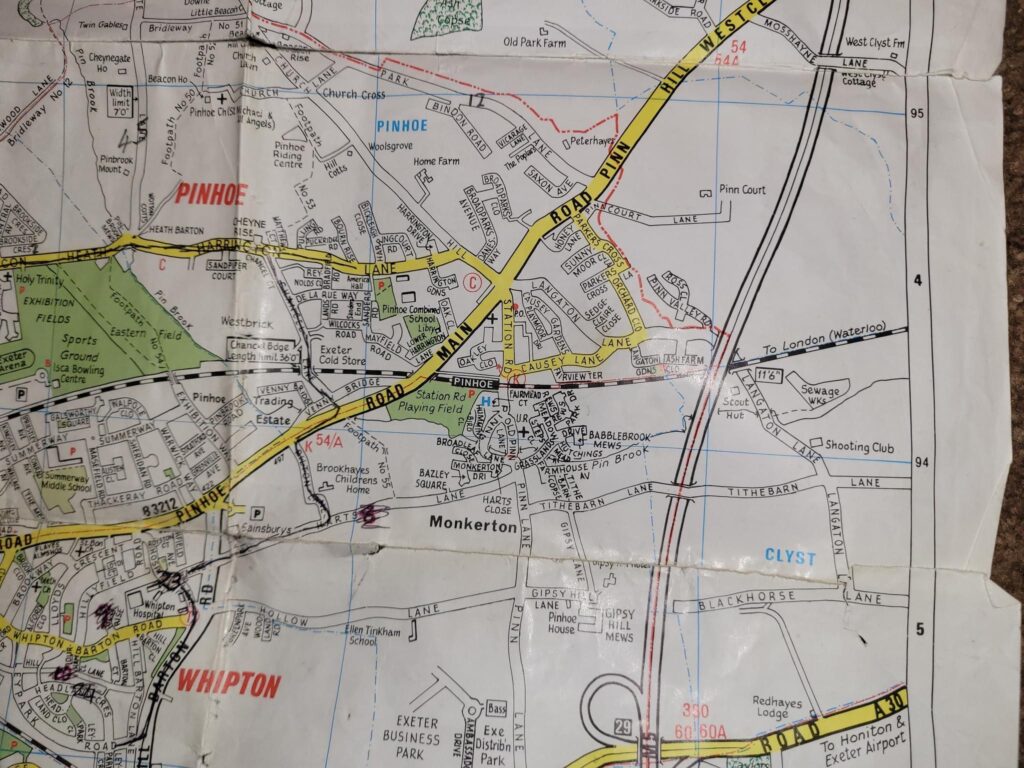 The Devon County Historic Environment team confirmed the prehistoric enclosure to the north of Tithebarn Lane could be an Iron Age Marsh Fort – rare early monuments constructed on marginal wetland areas, thought to have played an important part in the ritual culture of the landscape. This whole marshland area, from the old Roman road (A30) to the Monkerton priory is steeped in hidden history.
---
BACKGROUND POLICY RESEARCH
Following a successful trial period, Langaton Lane was designated a permanent Green Lane in 2022.
This was a part of Devon County Council Exeter Transport Strategy 2020-30 which focuses on "improving travel choices, creating better places for people and taking advantage of technological opportunities to influence travel behaviour in a positive way", including key aims for greater connectivity from outside Exeter's boundaries and a target of 50% trips to be made by walking and cycling.
Nearby Pinhoe Station, on the main Exeter-London Waterloo line, is currently being upgraded as a multi-modal Interchange. With new bike storage facilities, extended car parking and the provision of Co-Bike electric bikes, DCC investment proposes this small station as a travel hub connecting commuters from surrounding areas to the heart of the city of Exeter; the journey from Pinhoe to Exeter Central takes just under 5 minutes and Exeter Science Park, Exeter College Technology Centre, the Met Office and the Airport are all within short distance of Pinhoe.
SAFE ACTIVE TRAVEL CONNECTION
Pinhoe Station already connects to employment and education centres across the area and, across the Playing Fields, to the direct cycle route into Exeter city centre. There are crossings and junctions needed to provide safe access, but the outline structure is there and well-used.
But for an off-road LEISURE experience, connecting this station to the safety of the Clyst Valley Trail, there's a direct fully-pavemented path along Causey Lane which leads to the Green Lane section of Langaton Lane. It could do with some fine-tuning in sections as a cycle path, but does connect along a much quieter residential road.
Langaton Lane itself is cut in two by Tithebarn Way at the top of the Green Lane section; this fast road acts as a cut-through to the M5 and A30 at Junction 29, separating Langaton from the main cycle route along Blackhorse Lane, with no pedestrian crossings. Being able to cut through to the Clyst Valley Park from Langaton Lane would be a major improvement in safe active travel
---
Working alongside the policy research of Collective Commons, residents contributed, researched, checked and approved a formal proposal in response to the East Devon Local Plan consultation:
This proposal begins on the new traffic-free Green Lane, connecting to multi-modal travel infrastructure, safeguarding biodiversity and wildlife in Pin Brook alongside Pinhoe's Community Field, protecting the character and history of this area while providing a traffic-free connection from Pinhoe to the Clyst Valley Park.
This proposal was submitted to East Devon District Council planning department on 9th February 2023, including all the reference maps and citation of the Levelling Up and Regeneration Bill currently going through UK Parliament, alongside the Localism Act, 2011 which puts communities at the heart of plan making. Proposal documentation also referenced project modelling from DCC's assessment of the Cranbrook to Mosshayne cycle route, published December 2022.
---
Collective Commons uses systems convening to identify social tipping points as a collective, collaborative process. Working with local residents on historical research, documenting conversations, memories and discussions with stakeholders as part of systems convening, the co-production of this proposal reflects comments contributed by members of the community in Greater Pinhoe who collaborated to articulate concerns and opportunities in relation to the East Devon Draft Local Plan and site allocations on the boundary with Pinhoe.