Exeter's Northern Hills reach into Pinhoe's village history along hollow lanes created from deep-time geology and across the skyline of trees where Saxon history lay buried along the ridgeline for over a thousand years.
Local residents have identified the opportunity to connect the Northern Hills across Pinhoe's fields both to Exeter's Valley Parks and to the Clyst Valley Park in East Devon. This community-led idea for a Ridgeline Park as the missing link, would extend both nature recovery networks and join up a walking route reaching from Somerset to the sea.
---
We're beginning to map the many natural assets across the Pinhoe Ridgeline and are looking for support to help us create a plan, articulate the community's vision and develop a policy analysis to identify funding opportunities
---
WOODLAND CONNECTIONS
Ancient woodlands guard Roman history in Stoke Woods at the top of Church Lane, with a muddy footpath along Dandy Lane providing public access to Poltimore village and parkland which sits within the Clyst Valley. Stunning panoramic views across the valley take in the woodlands of Huxham Brake, Danes Wood and Killerton's Ashclyst Forest in the distance.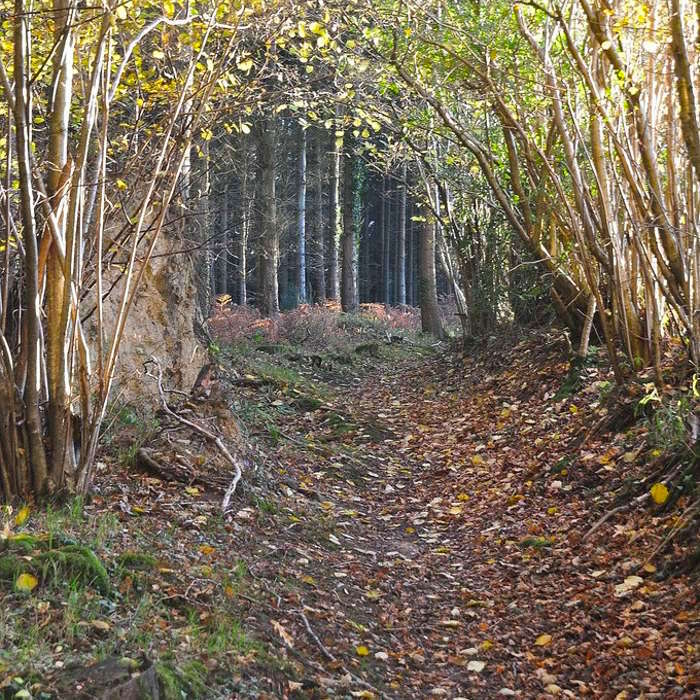 ---
WATER: RIVERS, BROOKS & SPRINGS
The River Exe weaves beside Stoke Woods all the way to the spectacular wildlife landscape of the Exe Valley. Killerton's Three Rivers project connects Rivers Culm and Clyst with Crannybrook through the lowlands of the Clyst Valley. And Pin Brook springs from the ground in the Northern Hills near Fairy Dell, leading down the valley and across Eastern Fields, all the way through the urban landscape of Pinhoe to join with the River Clyst at Mosshayne.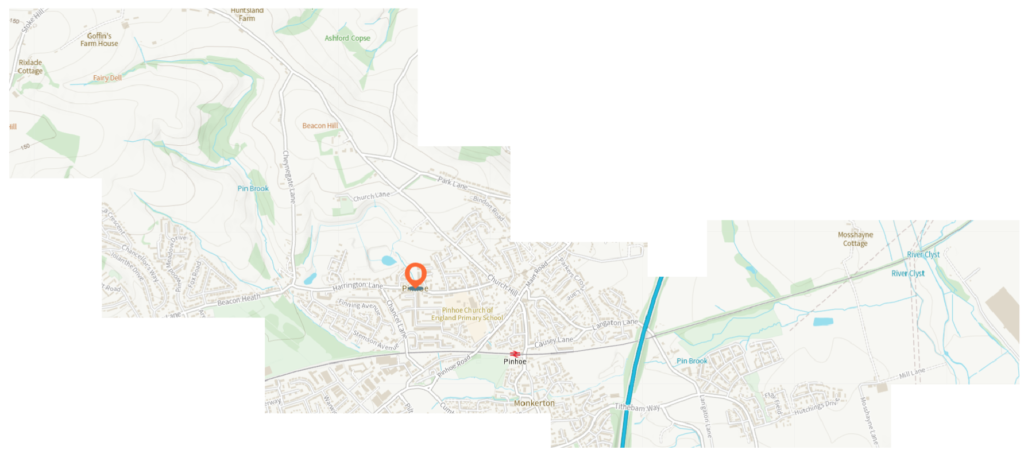 Killerton's Three Rivers project was awarded funding as part of the government's Landscape Recovery Scheme, announced at the end of 2022. Creating natural riverscapes across the valley lowlands, this ambitious project involves tenant farmers, National Trust partners and local communities to restore river wildlife and develop land management which stores more carbon, protects soils and allows natural processes to take place. Killerton's vision to create a landscape designed to enhance nature, climate action and people is an important part of the Clyst Valley Park nature recovery network.
The brook connects Pinhoe's community field to the new Pin Brook Country Park and through Mosshayne to the Clyst river where otters have been known to visit in summer evenings.