A forum for ideas: inspired by social activism, influenced by the neighbourhood model of Doughnut Economics and the deliberative democracy movement, building on the deep resource of community mutual aid organisations as a citizens network across the UK
---
FORUM BEGINNINGS >
Pinhoe Forum began as a neighbourhood planning project in 2019. Soon after our first traffic meeting in February 2020, the covid pandemic led to a national lockdown and the Forum joined with Pinhoe Village to organise a team of volunteers providing mutual aid community support. The Community Helpline is still helping people across Pinhoe with a small group of dedicated volunteers and the Little House library remains open at the top of Station Road.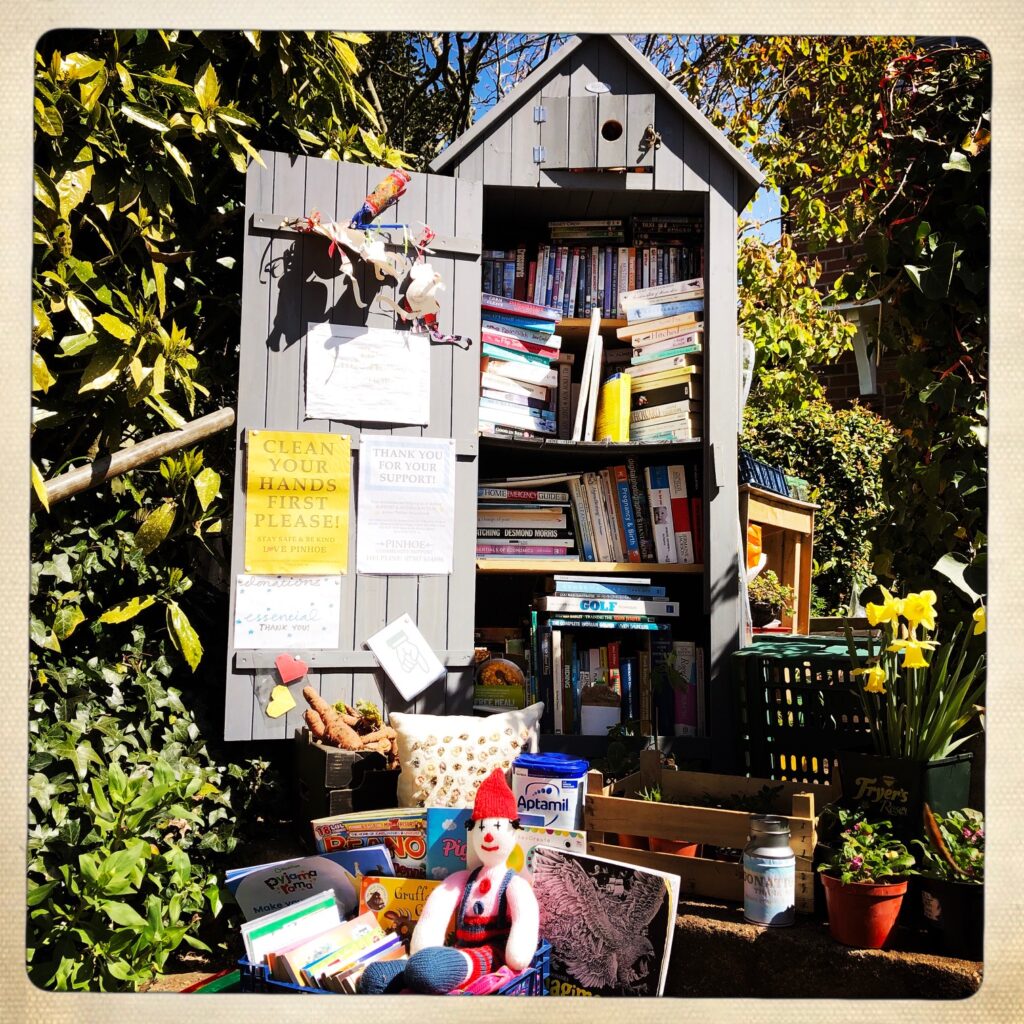 ---
Pinhoe was proposed as a pilot research study for the Collective Commons, building from the neighbourhood network of Pinhoe's Community Support mutual aid group. This Collective Commons was commissioned by the Pinhoe Citizens Panel in July 2022.
The Collective Commons as a library of place-based public information is researched and produced on a not-for-profit basis by Kate Jago: editor, resident of Pinhoe and member of the Exeter Living Lab (part of the Global Systems Institute at the University of Exeter). With thanks to the Environmental Futures and Data Impact Lab for mentoring and innovation support.
Contact: jago@portfoliofive.co.uk