Despite 70 public objections and safety concerns about adjoining highways infrastructure, this new supermarket development was unanimously supported by the City Council planning committee on Monday 21st February 2022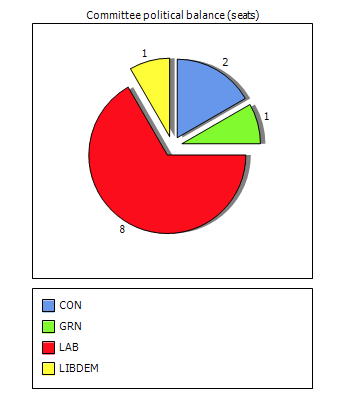 Cllrs Rachel Sutton (Exwick) and Keith Sparkes (Topsham) thought it would be "good for Pinhoe". Cllr Duncan Wood (Pinhoe) represented local residents' views and his own lived experience living near to the development; however he was unable to provide technical evidence or data as requested by Council leader Phil Bialyk. There were no representations by local residents, nor by Pinhoe's county councillor with responsibility for Highways.
Summary Concerns
Pedestrian access is restricted to a narrow pavement along this busy main road, especially now Aldi have built right up to the pavement and removed their green planting. Walking single file makes it difficult to navigate safely with children, prams, buggies or walking the dog.
Traffic congestion is already a problem at Venny Bridge. There are multiple safety concerns and major infrastructure problems at Chancel Lane Bridge, already known by Devon County Council and Highways.
Planning Committee Discussion
Highways approved the provision of two additional toucan crossings to prioritise cyclists and pedestrians; they agreed the plans as an "acceptable solution". Noting the expected increase in traffic, estimated at 10% by 2024, would not have "a severe effect", Highways did not remark on the impact of traffic on adjoining routes.
Despite cumulative queuing from multiple traffic lights in short succession, Exeter Council officers advised that air pollution would have minimal impact on local residents as "pollution dissipates very quickly"; the new housing development immediately opposite the Lidl site was not discussed. There was no mention of the effects of localised air pollution for cyclists or pedestrians. There was no discussion of site enhancements or public amenities, nor investment opportunities for critical infrastructure protection or safeguards
AN OPPORTUNITY TO REIMAGINE THIS AREA >
• extending the pavement along Aldi by reducing two lanes of traffic into a single lane, creating wide, accessible, safe connection between retail sites and all residential areas – from Hill Barton and Whipton, Summerway and Pinhoe
• street trees along Cumberland Way right up to Lidl's doors, to make walking and cycling more enjoyable
• a new plan for Pin Brook to upgrade blue infrastructure to the rear and side of this site
• enhancing Pinhoe's Trading Estate to reconfigure access routes and revive this business area, attracting local investment
Commercial, public and strategic infrastructure require long term planning including consultation and local trust in community engagement to create these opportunities
Let's get some air pollution monitors in Pinhoe!
---
In a public statement, Pinhoe's Labour City Councillor Duncan Wood confirmed:
"This is a vastly improved proposal than that presented in 2019 and Lidl has listened to some of our feedback whilst still firmly focused on building on this site. I spoke of the inappropriate location, remaining reservations about the junction, flooding implications and Chancel Lane Bridge. Also challenged the assumptions around sustainable travel to it by bus or walking for obvious reasons. Members listened and asked further questions but ultimately followed Officers recommendations and approved the application. It will certainly be good to see the junction improved as a result."