PINHOE'S REGIONALLY IMPORTANT GEOLOGICAL SITE (RIGS) on Harrington Lane, is "one of the best preserved and most accessible inland rock exposures of the Crackington Formation in Devon".
Pinhoe Quarry was part of the Brickworks based on Harrington Lane. An exposed area revealing the important geology of The Crackington Formation is now a protected feature in the new Harrington Park development. Also on view along the ancient holloway of Cheynegate Lane, these folded layers of shale reach across to the Jurassic coastline.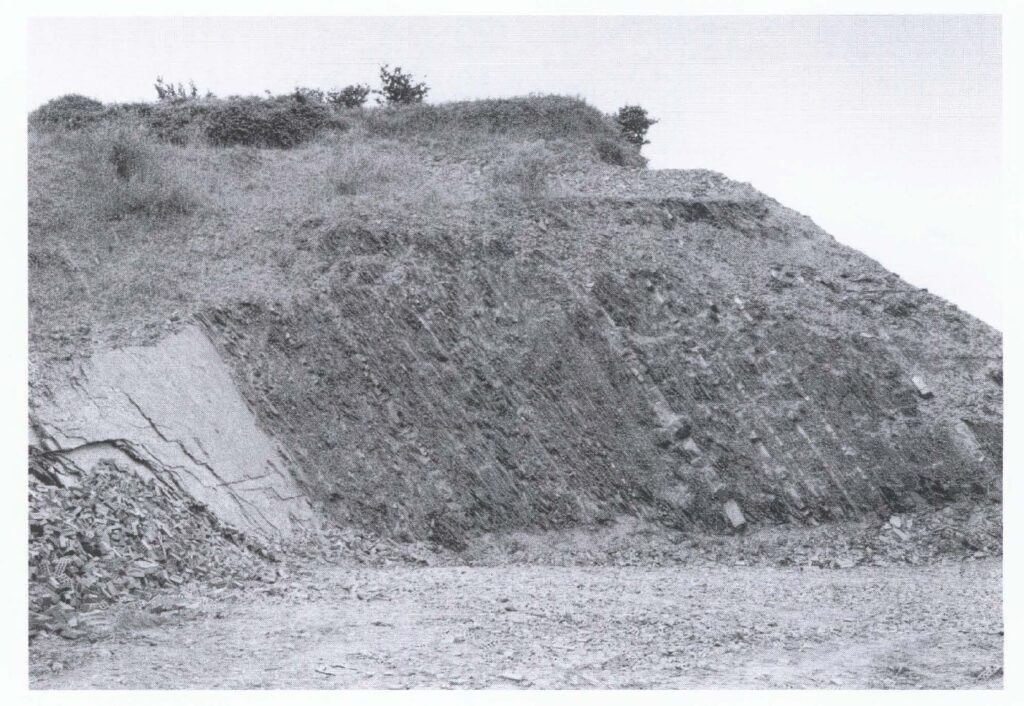 In 1984, approximately 100,000 tons of shale and sandstone were extracted and crushed for the production of 35 million bricks (Quarry Manager, Mr G Thompson). The Brickworks ceased production in December 2006.