Despite 70 public objections and safety concerns about adjoining highways infrastructure, this new supermarket development was unanimously supported by the City Council planning committee on Monday 21st February 2022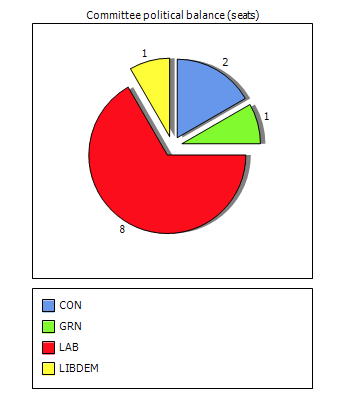 Cllrs Rachel Sutton (Exwick) and Keith Sparkes (Topsham) thought it would be "good for Pinhoe". Cllr Duncan Wood (Pinhoe) represented local residents' views and his own lived experience living near to the development; however he was unable to provide technical evidence or data as requested by Council leader Phil Bialyk. There were no representations by local residents, nor by Pinhoe's county councillor with responsibility for Highways.
Summary Concerns
Pedestrian access is restricted to a narrow pavement along this busy main road, especially now Aldi have built right up to the pavement and removed their green planting. Walking single file makes it difficult to navigate safely with children, prams, buggies or walking the dog.
Traffic congestion is already a problem at Venny Bridge. There are multiple safety concerns and major infrastructure problems at Chancel Lane Bridge, already known by Devon County Council and Highways.
Planning Committee Discussion
Highways approved the provision of two additional toucan crossings to prioritise cyclists and pedestrians; they agreed the plans as an "acceptable solution". Noting the expected increase in traffic, estimated at 10% by 2024, would not have "a severe effect", Highways did not remark on the impact of traffic on adjoining routes.
Despite cumulative queuing from multiple traffic lights in short succession, Exeter Council officers advised that air pollution would have minimal impact on local residents as "pollution dissipates very quickly"; the new housing development immediately opposite the Lidl site was not discussed. There was no mention of the effects of localised air pollution for cyclists or pedestrians. There was no discussion of site enhancements or public amenities, nor investment opportunities for critical infrastructure protection or safeguards
AN OPPORTUNITY TO REIMAGINE THIS AREA >
• extending the pavement along Aldi by reducing two lanes of traffic into a single lane, creating wide, accessible, safe connection between retail sites and all residential areas – from Hill Barton and Whipton, Summerway and Pinhoe
• street trees along Cumberland Way right up to Lidl's doors, to make walking and cycling more enjoyable
• a new plan for Pin Brook to upgrade blue infrastructure to the rear and side of this site
• enhancing Pinhoe's Trading Estate to reconfigure access routes and revive this business area, attracting local investment
Commercial, public and strategic infrastructure require long term planning including consultation and local trust in community engagement to create these opportunities
Let's get some air pollution monitors in Pinhoe!
---
In a public statement, Pinhoe's Labour City Councillor Duncan Wood confirmed:
"This is a vastly improved proposal than that presented in 2019 and Lidl has listened to some of our feedback whilst still firmly focused on building on this site. I spoke of the inappropriate location, remaining reservations about the junction, flooding implications and Chancel Lane Bridge. Also challenged the assumptions around sustainable travel to it by bus or walking for obvious reasons. Members listened and asked further questions but ultimately followed Officers recommendations and approved the application. It will certainly be good to see the junction improved as a result."
Presented to Exeter City Council meeting; Exeter Corn Exchange, Wednesday 21st July
"Thank you, Lord Mayor, for the opportunity to speak today.
I'd like to thank the Council for its time and attention" * and Council officers for their guidance and advice in running the petition. Thank you all for your individual and collective, contribution and commitment to local democracy at this time of climate emergency.
This petition is in front of you as the result of extractive models of development which have hollowed out green infrastructure in Pinhoe. We are asking for the Council's cross-party support for a transformative community-led vision for Pinhoe and for the city's Northern Hills, to protect wellbeing, wildlife and wildspaces not only for Pinhoe but for the whole of Exeter, connecting our vital Nature Recovery Network across the city and beyond.
When the parish of Pinhoe joined Exeter in 1966, it embraced its new role as city suburb. Rural farming fields gave way to development – slowly at first, but with gathering speed.
Pinhoe has played an important part in the Exeter and East Devon Growth Point area: hosting the Met Office and bordering the Science Park as part of the joint strategy for adjacent development. Substantial housing developments weave through and wrap around our village alongside all the accompanying traffic, business and educational infrastructure.
We recognise the city's efforts to contextualise development while under sustained pressure from successive government targets. But I'm here today because those protections have failed. And the consequences are cascading towards collapse.
More than 1500 cars an hour pass through the centre of Pinhoe during peak times. The traffic strategy for Pinhoe is on the brink of collapse. Change must come.
Meanwhile, historic sunken lanes are breached; footpaths and rights of way removed and degraded; important landmark trees are vulnerable, isolated from the context of their landscape; wildlife corridors are being decimated. It's death by a thousand cuts.
So here's the good news!
In neighbouring East Devon, the ambitious Clyst Valley Regional Park has widespread public support, successfully bid for major funding and is woven through their councils' strategic objectives. With well-defined networks of greenspaces, environmental sustainability, plus local and national collaboration established as core values, it's a wonderful model.
We know our Council has challenged government guidelines where it can and officers have sought to balance the impossible demands not only in Pinhoe, but across the city. And we're heartened by the Council's recent support for Pinhoe Ridge at Higher Field.
This is our vision:
• To establish a "natural asset network" of historic lanes, public greenspaces, footpaths and bridleways to be placed at the core of a new community-led approach to create a resilient, sustainable active travel area in Pinhoe. This 'community asset' strategy could open new avenues of funding and infrastructure investment.
• For the Pinhoe Area Access Strategy to be revisited and completely revised in this context, identifying pollution hotspots, developing community-led solutions and placing the wellbeing of our community directly within Exeter's corporate strategy to "tackle congestion and accessibility, promote active healthy lifestyles and great neighbourhoods". Support from Exeter City Council could be foundational for our community request for review.
This petition also marks the beginning of our campaign for the NORTHERN HILLS, an iconic part of the city's skyline, to be protected as the city's new Ridgeline Park:
We ambitiously propose a connection to the city's green circle of Valley Parks at Mincinglake and to the Clyst Valley Regional Park at Poltimore, to create an extensive, ambitious Nature Recovery Network in line with Natural England's national project. It could also extend into Somerset via the Two Counties Way.
Underpinning the sense of place for both Pinhoe and Beacon Heath, this project would protect wildlife and wildspaces not only for these communities but for the whole of Exeter, connecting a walkable Nature Recovery Network across the city and beyond.
Building from the petition to create our community-led vision for connection across the city, this is our PROJECT OF HOPE, founded on practical potential and demonstrating social and environmental value to all of Exeter.
Thank you."
* Inspired by WHY REBEL, this is an adapted quote from Jay Griffiths' "Regina vs Me"