In the latest release of information from the 2021 Census, the Office for National Statistics (ONS) has released a population analysis by age and area >
https://www.ons.gov.uk/census/maps/choropleth/population/age/resident-age-3a/aged-15-years-and-under?msoa=E02004151
In the Pinhoe and North Whipton area, 20% of the population are aged 15 years and under – the highest percentage in Exeter, with 19.8% of the same age in neighbouring Broadclyst / West Clyst / Stoke Canon. This proportion increases to 30% in nearby Cranbrook.
At the older end of the age bands, 19.1% of the population are aged 65 and over in Pinhoe / NWhipton, similar to 20.6% in Heavitree East / SWhipton and 17.4% in Broadclyst / West Clyst. By contrast, just 10% of the population in Central Exeter are aged 65 and over, and 7.9% in St James.
With 60.9% of the population aged 16-64 years, Pinhoe is one of the lower ranges across the city, in contrast to 86.6% of the population in St James.
Pinhoe Station Interchange opened Monday 31st October 2022
Facilities include >
• 12 secure cycle lockers available to rent
• Co-Bikes dock (connecting docks in Cranbrook, Exeter Science Park, Skypark and Exeter Airport)
• 15-space car park (reduced from 66 originally proposed) including two disabled parking bays, two EV charging points and a taxi bay
• new minibus service between Pinhoe Station and Exeter Science Park (Anning Road), Clyst Honiton Village (Lidl / Amazon), Clyst Honiton Bypass (SkyPark) and Exeter Airport. Special bus fares available
---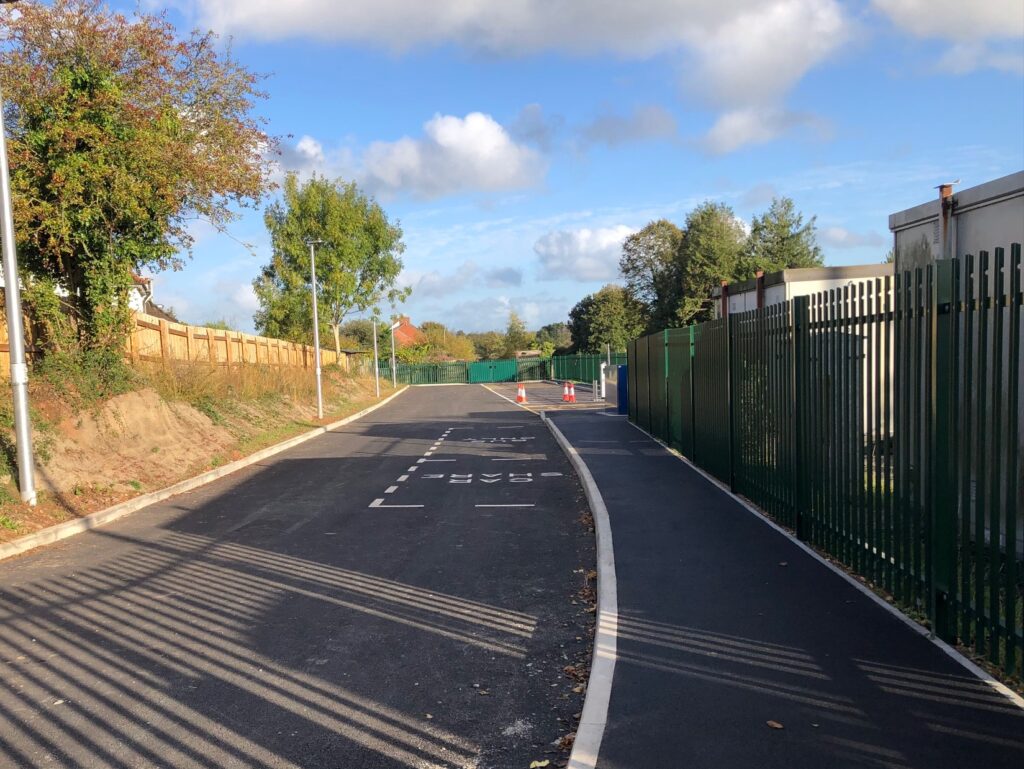 DCC describes Pinhoe as "an area of significant new housing, with several thousand new homes in Exeter and East Devon within a mile of the station"; the Council also registered 130,000 passenger entry and exits at the station in 2019/2020.
The multimodel interchange is designed to prioritise sustainable travel by pedestrians, cyclists and public transport
"The site is well connected to the local cycling network, with Station Road designated as a quiet cycling route, and an off-road shared use walking and cycling route to the west."
Their statement adds: "On balance the scheme prioritises three of the top modes of transport in the Exeter Local Plan which are pedestrian, people with mobility problems and public transport".